Author
Dougles Brown
Date
August 12, 2022
Category
Sale
The Azure cloud platform consists of more than 200 products. Cloud services intended to assist you in bringing innovative ideas to life, enabling you to address today's problems and build the future. Construct, execute, and manage apps across various clouds, on-premises, and at the edge using your preferred tools and frameworks.
Find solutions to your business difficulties with an Azure solution that integrates all the necessary products, services, and third-party apps. From DevOps to business analytics to the Internet of Things, you will be up and running fast with a scalable, cost-effective solution that is compatible with your current investments.
Azure is Microsoft's Infrastructure and platform for cloud computing, intended to develop, deploy, and administer various applications and services through a vast network of data centers maintained by Microsoft.
It was introduced as Windows Azure on February 1, 2010, and Microsoft Azure was renamed on March 25, 2014. In addition to delivering SaaS, PaaS, and IaaS services, it supports several additional programming languages, frameworks, and tools, including third-party systems.
Microsoft Azure Fabric Controller governs CMOLDS' superior scalability and dependability. This is done to prevent services from collapsing inside the Microsoft data center architecture and to enable user administration of web applications (such as load balancing and memory resources).
Microsoft Azure's IaaS function, which allows the deployment of general-purpose virtual machines on Microsoft Windows and Linus platforms, is the essential item you will learn about while studying Microsoft Azure.
Additionally, it permits preset machine images for the majority of software application development packages. Microsoft Azure has used large-scale virtualization in Microsoft data centers throughout the globe and has provided up to 600 different services since its introduction in 2010. It has led to substantial development and is a pioneering leader in Infrastructure as a Service (IaaS).
Azure was designed for developing, testing, deploying, and managing applications and services through Microsoft's data centers.
Today, it is a growing collection of integrated cloud services and a robust platform well suited to small companies. This is pertinent to the contemporary workplace since cloud services are now a fundamental component of the seamless work experience.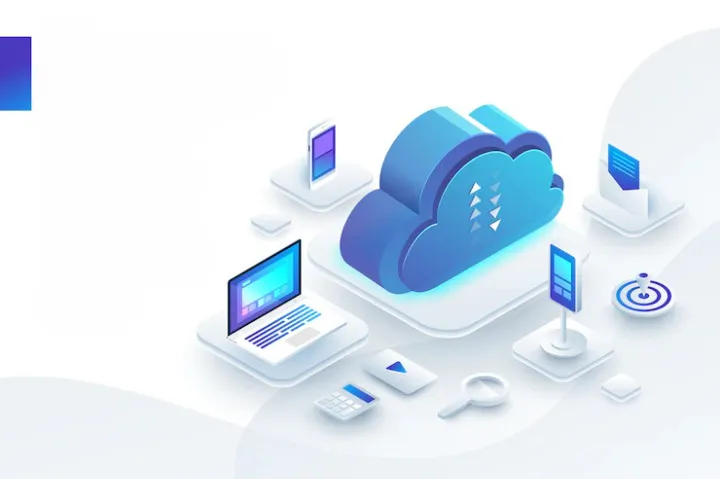 Advantages of Azure
Microsoft Azure has distinct advantages that must be recognized, despite the fact that there are many capable cloud computing platforms. Below are some of the most prominent benefits of Microsoft Azure and why you should choose CMOLDS.
Developing Highly-secure Online Applications – Using PCI security requirements, SOC2 accounting standards, and ISO information security standards, Azure Web Apps facilitates the delivery of enterprise-level SLA.
The Web App Service includes support for ASP.NET, Node.js, Java, PHP, and Python, making it a multilingual and adaptable framework. App Service scripts and executables may also be executed on VMs.
Global Scale with High Availability – On Microsoft's global datacenter architecture, software application development may be hosted manually or automatically. App Service offers high availability with an SLA uptime of 99.5%.
Enhanced Developer Productivity with Application – Templates The Azure Marketplace provides a comprehensive set of azure application development company templates that may be used as a wizard to install popular open-source applications.
Visual Studio's integration with specialized tools accelerates the development, deployment, and debugging processes.
Rapid Analytics and Actionable Insights – The platform delivers a comprehensive picture of application health and performance, allowing business improvement choices to be confidently made. In addition, it offers in-depth insights into the application's response times, CPU and memory use, throughput, and error patterns.
The Significance of Azure App Development
The cloud is the fastest of all, and its productive nature makes it very configurable for the developer. The integration of the mobile services tool and open source technologies with the Azure application development services computing services provides hands-on experience in the development of applications. They are productive, inventive, and of high quality and security.
The Kubernetes cluster's container services make it sophisticated and independent of any stack or Linux-Windows application. With the deployment of all Azure application development services for the development of an engaging iOS, Android.
Windows Azure application Development Company with Auto-scaling configuration support based on actual use and offline working mode with sync settings to handle all global consumers. We can provide the complete Azure applications services at their optimal degree of device and customer segmentation support.
Whether iOS, Android, Windows, or Mac, the provision of an authenticated user with Azure Active Directory and a secure connection to on-premises resources such as SAP, Oracle, SQL Server, and SharePoint, along with support for cross-platform frameworks such as Xamarin and PhoneGap, enhances the enterprise level.
Why is CMOLDS the Best for your Organization?
Our team of highly-skilled Azure application developer can assist you with integrating your current business apps into the Azure application development service. We will create a custom-tailored Azure application development solutions for your organization.
Our Microsoft Azure language provides a complete collection of developer services for building and operating contemporary apps. Numerous tools, languages, and frameworks are available. In addition to the benefits of SaaS apps, Azure minimizes the expenses associated with Infrastructure, maintenance, and management of your IT environment.
Azure Serverless platform offers an easy-to-use canvas for building practically any kind of cloud application by combining IoT, data processing, automation, communications, and intelligence to provide end-to-end solutions with increased agility and power. Utilize our Azure Application to authenticate users through social and business services. Azure App Service supports OpenID Connect, Azure Active Directory, Facebook, Google, Microsoft, and Twitter.
Additionally, you may use any alternative header-based permission approach. Our Azure application developer design cloud-based apps that make use of the cloud architecture's features. If you are skilled in testing, security, development, and deployment, a job in Azure development is a good match for you.
Azure App Service is a highly regarded Environment as a Service (PaaS) that provides a development platform for Web, mobile, and API apps. Its products vary from simple marketing and digital presence tools to scalable e-commerce systems and hyper-scalable, bespoke applications.
Conclusion
Our Azure application consulting experts are most popular and trusted solution providers that provides the tools and resources required to concurrently develop scalable.
Also reliable mission-critical web applications, mobile apps, API apps, and logic apps. Any Azure development business that utilizes the Azure platform may take advantage of a number of essential benefits. The Azure web apps enable the development of enterprise-ready applications more efficiently and quickly. The development services for Azure cloud apps feature an SLA at the business stage in accordance with PCI security standards.
By using the Azure platform for all of these services, you can be confident that the application development process is secure. In addition, it is ensured that the operation is conducted with the highest security requirements. Azure is also recognized for providing actionable insights to end-users, which assists in making intelligent business choices and analytics.
Contributing to the improvement of business applications and making well-informed strategic decisions for development. Progress need precise access to findings and product safety facts. Azure will also assist you in thoroughly examining memory use and CPU reactions to find errors and other irregularities.
Our Azure services will provide an integrated set of IaaS and PaaS for such capabilities as DevOps, the Internet of Things, AI and machine learning, analytics, and Security.
All of these technologies are compatible with and complementary to on-premises Azure application development solutions.