Author
Dougles Brown
Date
August 5, 2022
Category
Sale
Mobile apps have been with us for quite a decent time now. They have assisted us with almost everything and allowed us to live intelligently. Who would have expected that this technology would be this much beneficial for them? The fundamental goal of mobile phones was to facilitate communication, which they accomplished.
In addition, this technology had much more up its sleeve, which it continued disclosing in short intervals. The smartphone application performed miracles for us. Only if we pay attention will we learn that there is a mobile app for everything in the present day.
The significance of mobile phones in our daily lives and activities cannot be denied. This is because mobile phones are undergoing a radical shift and are no longer a common means of communication. It has become the prominent center of attention for people and enterprises alike, thanks to the several beautiful features and chances that mobile phones provide.
The cumulative growth of mobile technology, the availability and access to high-speed internet, and the outstanding communicative interface in these devices leads to a whole level of new and novel experience in mobile computing. This is enabled through the development of mobile applications (mobile apps).
Incorporation in our Daily Lives
Now, it is tough to fathom our lives without cell phones. Over the last decade, several software and hardware firms have sought to reduce the number of functions in compact devices. Smartphones have seen a remarkable metamorphosis from the first BlackBerry to the present behemoth.
The manufacturers of smartphones strive to make the device as compact as possible while providing the largest display of that size. In the last decade, mobile phones have traveled a long path from tiny flat displays to large curved displays.
This tendency will continue since this industry will constantly be innovating. Popular applications include those that give some amusement (games, music, cuisine, travel, and sports) and assist users in locating needed information and completing chores (maps and navigation, weather, news, banking).
With the introduction of the mobile phone, the word "app" has become common vernacular for software programs that operate on mobile phone operating systems; nevertheless, there is no standard, industry-wide definition of what an "app" is and is not.
Apps are defined for this research as end-user software programs created for a mobile phone operating system that enhance the phone's capabilities by allowing users to execute certain activities.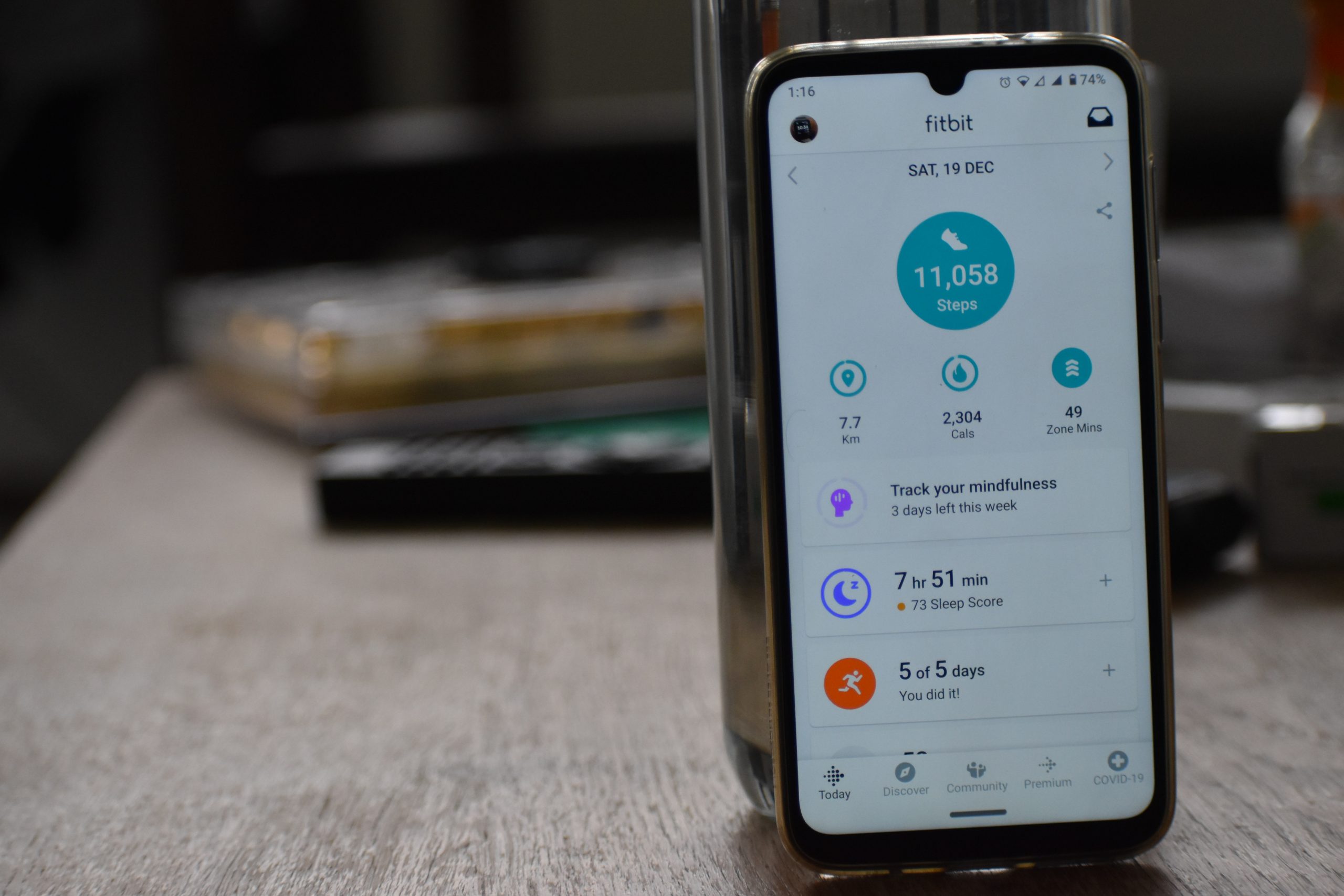 Importance
The significance of mobile phones in people's lives cannot be understated, as most of their activities are carried out when they are moving about. The primary reason for the enormous shift that is now taking place in the design and production of mobile phones is the primary reason for the colossal influence that mobile phones have had and continue to have in day-to-day life.
The apps that belong in this category are the ones that have merited a place on the home screen of both your phone and your brain, and this is a desirable space on both of our devices.
These individuals should be your first point of contact and your starting team whenever you have a problem to resolve, a question to answer, or a piece of digital content to retrieve from storage. That these applications have the potential to improve your life in some way every time you use them is significant, and it is because of this that you continue to use them because mobile applications may be quite helpful in many aspects of modern life.
Why are apps better than websites?
The cumulative number of app downloads reached a staggering 197 billion, setting a new benchmark. On average, a staggering nine apps are opened by current users daily, spending ninety percent of their entire time on their mobile devices using these applications.
These numbers speak volumes about the enormous potential that apps have for businesses as a channel for acquiring new customers and driving revenue. Said, most people prefer installing and making use of applications. Websites may be valuable tools for early awareness and engagement, but in later funnel phases, apps demonstrate their value and stimulate superior retention rates.
Although websites may be helpful tools for initial awareness and attention, they fall short in later funnel stages. Fostering such a magnificent experience tends to enhance app income sources. Take note that free app downloads are all the rage these days. They are money-making machines, even though downloading them does not cost anything.
Mobile applications rapidly surpass web pages as the primary online business method. They are superior in closing deals with prospects and leads, accelerating the rate at which customers move through the purchase funnel. In addition, a few other smartphone characteristics offer apps an advantage over different types of software.
Websites have a minimal capacity to provide consumers with access to various multimedia forms. They cannot use the device's inherent functionalities such as camera, contact list, phone calls, compass, GPS, etc.
On the other hand, combining all these elements makes the experience of using the app more dynamic and enjoyable. As a result, applications reduce the time and effort required to complete activities.
Mobile App Download Statistics
It should come as no surprise that the mobile app sector is doing so well, given that there are over 6.3 billion smartphone users throughout the globe. The number of people using mobile applications and the percentage of people who own smartphones continue to expand consistently, and there are no indications that this trend will change in the foreseeable future.
Now take into account the 1.14 billion people across the globe who use tablet computers, a figure that has increased by almost 36 percent over the previous six years.
Smartphones and tablet computers are becoming more common among people everywhere. The rising popularity of mobile app use is reflected in a rise in the total number of app downloads around the globe.
It is possible that by the year 2023, income from mobile applications will exceed $935 billion. The divide between those who use mobile apps and those who use mobile browsers is also becoming wider.
Research
According to eMarketer's forecasts, adult smartphone users will spend around four hours per day using the mobile internet in 2020; however, 88 percent of that time get paid using mobile applications rather than a mobile web browser.
This highlights the significance of businesses not just adapting their websites for mobile use but also developing native mobile applications compatible with various platforms.
How frequently do you go through and remove the mobile applications that you've previously put on your phone? It is the case for many users, primarily because those applications are not in use.
However, organizations need to concentrate their efforts on determining the reasons why they are not in use. Insufficient storage capacity on the user's device, excessive advertisements, and a disproportionate number of alerts are among the other leading causes of uninstallation.
These reactions lead to a single issue: a negative experience for the end-user, as CleverTap has pointed out. Functionality is crucial, and having a terrible user experience (UX) may assure that your software will fail.
Importance of Mobile Apps
Online food apps have your back if you're too lazy to go out and enjoy some excellent meals. In the current world, when practically everything is at your fingertips, you may also use this tiny convenience. Online meal delivery applications provide you with food without causing you any inconvenience: order and pay.
You may also pay online using your cards. So merely order, eat and enjoy! You can purchase bus, train, and even flight tickets using applications. You are not required to stand in huge lines to reserve your tickets.
Essentially, you must give your fingers some task, and then you may relax at home. Mobile apps are now one of the most significant technological advancements. If you use a smartphone, you must be acquainted with mobile applications and have a variety of apps on your device.
To utilize an application, no professional expertise is required. Once you begin using an app, you will learn how to utilize it automatically. They can keep you occupied all day and are much fun.
We cannot disregard an app's functionality and usability. They are so influential and trustworthy that we cannot ignore them. Not only are they essential to companies, but they also impact our everyday lives.
Positive Impact
Technology has enhanced and streamlined our daily tasks, ultimately making life simpler. We are more linked to nearby and distant individuals through mobile application development.
We post photos on social media, tag our pals, and convey our affection with captions. It is now possible to contact and speak face-to-face with them anytime through smartphone applications. Even after kilometers of separation, we feel closer to them.
It is not an exaggeration to argue that mobile applications have transformed the entertainment industry from breaking news to live streaming, music, gaming, and films. Entertainment applications contain everything users need to kick back, relax, and enjoy themselves. Everything you need is there at the tip of your finger. The majority of businesses do not prioritize App development for their clients.
Now, the first objective for these businesses is to establish an online presence by developing a website and mobile application. The surge of apps results from the rise in smartphone and internet use.
These two factors are responsible for the service and downloading of mobile applications. No longer is it necessary to visit a website to make a routine reservation for a flight or train. There is now an app for it. No longer is it necessary for someone to visit your bank to do essential financial tasks physically.
Now you have the banking application that assists you with banking-related tasks.
Negative Impacts
Even though there are many beneficial elements of mobile applications, let's also discuss the bad aspects. Native apps have been a terrific tool for many companies to engage clients by giving loyalty programs, shopping applications, and location finders. This might be a game, a utility, a tool like Uber, or an entertainment application. There is an application for everything.
However, regardless of the use case for a native application, a successful firm will always need a website. Therefore, designing, developing, and constructing a website and a mobile application requires twice the work. Twice the money! Which is one of the mobile app drawbacks that not all firms can afford to overcome?
Marketing pressure is one of the downsides of mobile applications that many firms overlook while analyzing alternatives. The necessity to attract visitors to both a website and a native application complicates the marketing requirements of a firm.
Even if a business's principal function, product, or service is supplied via a mobile application, it must continue to use, advertise, and market through a website.
However, consider a shop that offers incentives through a mobile application. It could achieve half of its conversions via its website and the other half through its mobile application.
This kind of company requires a marketing plan and budget that generates visitors to its website and the application store link where its application is posted.
Kind of Apps in Demand
At least 20 applications are typically pre-loaded onto the cellphones of today's typical user. Everyone searches for the most cutting-edge and well-liked applications, and once they find them, they immediately download them onto their cellphones. Conversely, the user experience ultimately determines whether or not a user will continue to use an app.
Every day, dozens of new applications are released into the market. Some of these apps gradually acquire popularity, while others go through a period of having a difficult time surviving in the market and finally vanishing. The level of competition in the market is high, and the demands of customers are increasing at an alarming rate.
As a result, creating an app that is worthy of praise is a complex and challenging endeavor.
Customer's Perspectives
People may benefit from on-demand courier applications in a variety of different ways. They can send presents to their friends and relatives, which is particularly helpful if those people live far away.
However, this is not the only aspect of the problem. Using this service, a person may send significant objects and papers to their destination. Women spend more than $4,000 annually on beauty treatments, indicating their popularity (in a year).
Moreover, males spend a significant amount of money on similar pursuits. They are now seeking companies that can provide this support to them in the comfort of their own home. That's true; those operating these kinds of enterprises are in the best position to take advantage of this opportunity.
This software is available to grocery shops and supermarkets, allowing them to display their wares to passing shoppers (at their doorstep). People may even use some programs to research the available food shops and their costs before placing an order.
Conclusion:
The younger generation of the 21st century is very dependent on social networking websites. They can't even go a single day without using various forms of social media. Images and videos may be shared via various social media sites. They provide an excellent forum for the exchange of ideas and conversation, in addition to which video calls can be made.
In the past, messaging apps were primarily used for sending and receiving text messages and sharing media files like videos and photos. However, as time has progressed, these apps have also developed the capability to make video calls.
You may now take advantage of an installation that combines three functions into one. Recent research indicates that users of mobile apps spend significantly more time using the mobile apps of companies than they do use the mobile websites of those same companies.
It should come as no surprise that mobile applications are at the center of the current push for technological advancement as our society continues to transform into one predicated on mobile technology.
Creating a mobile application for your company may be a significant step toward attracting new clients and ensuring the firm's continued financial success. It is doubtful that you will come across a person with no mobile phone in their hand or pocket.
Most of these phones are smartphones, meaning that users can do a variety of things with them, including gaming, talking, and primarily surfing various websites using the internet or staying connected to multiple social media platforms.
This is particularly important because most of these phones are smartphones. It is entirely attributable to the progress made in technology and science and the widespread internet adoption.